Good morning people. I hope you didn't miss me too much, it was a busy weekend and start of the week. However, this doesn't mean I haven't been getting some great training sessions in. So much so that I... am... sore! Let's see what we got.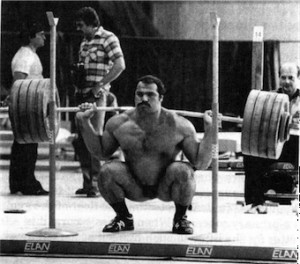 Saturday's Training:
OFF
It wasn't supposed to be off, but decided I really needed it. After 5 days of taxing the hell out of my lower extremities I needed the moments off, especially if I wanted to tackle Open WOD 12.3.
Sunday's Training:
Open WOD 12.3
18 min AMRAP
15 Box Jumps 24"
12 Push Press 115lbs
9 Toes to Bar
Results - 6 + 23
Sitting here now, my triceps are screaming! Not only that, but my shoulders and lats are a bit sore... but not as bad as the triceps. Delayed Onset Muscle Soreness, is going to be the word of the day.
Monday's Training:
Back Squat
215# 2 x 2
Not too bad, and most of the week will be like this. "Relatively" heavy with low volume. Next day of training is Wednesday, and I can wait untill then! Post any question, comments or concerns below... and BECOME UNBREAKABLE!!!
OLY // SNATCH
from
NVR STOP
on
Vimeo
.
*3511*